(State Gamelands 211) was acquired by the Pennsylvania Game Commission using Pittman-Robertson funding from taxes on fire arms, ammunition, and hunting license fees. Some land was donated. No taxpayer money was used to acquire the over 44,000 acres comprising the valley.
Only 10 miles north of Harrisburg, PA, Stony Creek Valley is the gateway to 44,373 acres of wilderness, also known as Saint Anthony's Wilderness.  Most of this land is part of State Gamelands 211.  Stony Creek rises in Lebanon County and empties into the Susquehanna River in Dauphin County near Pennsylvania's State of Liberty.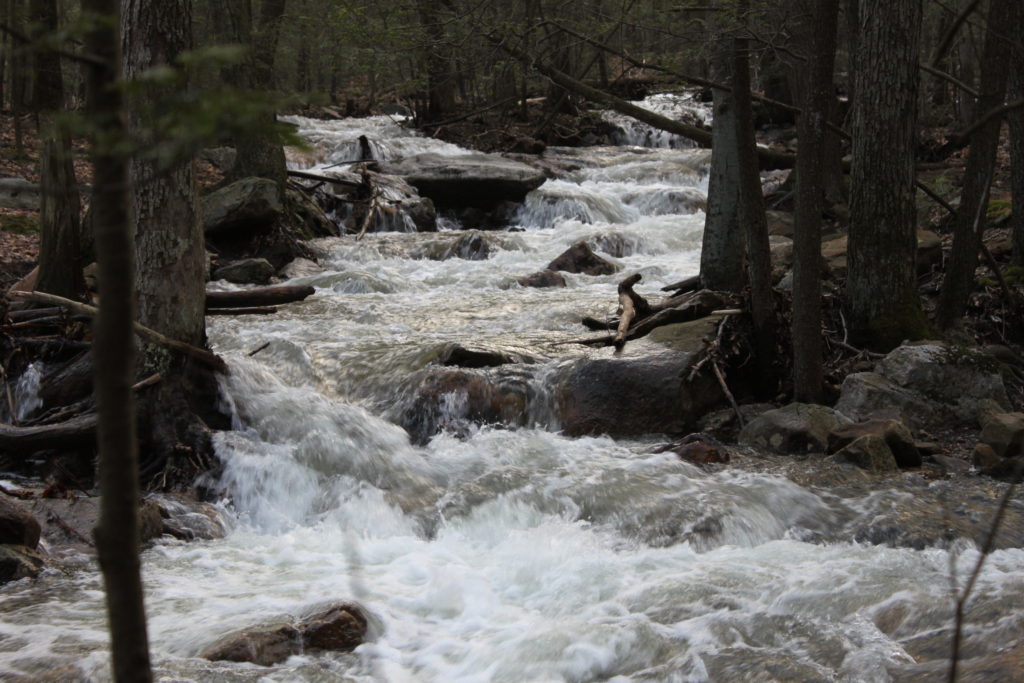 Its Features Include:
A wild and scenic area 18 miles long, spanning the valley from the ridge top of Second Mountain to the ridge to of Stony Mountain, Saint Anthony's Wilderness- the largest roadless  area in Central Pennsylvania.
An important hunting area with deer, grouse, bear, turkey and small game. Stony Creek- a widely known premier trout stream.
The "Stony Valley Railroad Grade," which follows the bed of the abandoned Schuylkill & Susquehanna Railroad, is used for biking, hiking, horseback riding, bird watching, photography and lots more. The railroad bed is handicapped accessible with a permit from the Pennsylvania Game Commission.
The valley is historically rich, with ruins of railroad, mining, and rest communities.
A hiker's crossroads that includes the Appalachian Trail, the Horseshoe Trail, and many local trails that parallel the creek and connect the ghost towns.
A notable diversity of plants and animals, with countless vernal ponds, and wetlands. Home to endangered Allegheny Wood Rat and Pennsylvania's northernmost stand of Native American Holy.
The largest forested wilderness adjacent to a metropolitan/suburban area in the nation.  While most North American wilderness areas are remote, Stony Creek Valley is within 30 miles of 700,000 citizens and within a 3 hour drive of over 7,000,000 people.